The Traveling Past Grand Master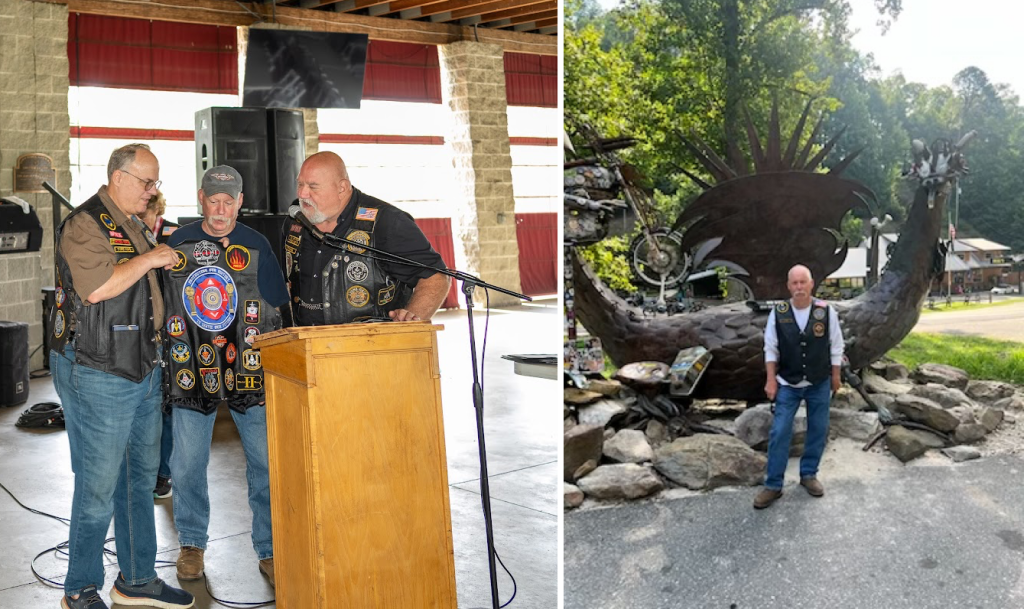 RWPGM Thomas Gamon, IV, the 122nd Right Worshipful Grand Master of Pennsylvania, has embarked on a journey since receiving his WS presented vest. RWPGM Gamon was presented his vest, which bears his logo as Grand Master of PA on the back along with patches from each Widows Sons chapter, by RWGM Wonderling at the 2023 Grand Masters Ride.
Since the GM Ride, PGM Gamon embarked on a journey taking the Widows Sons presented vest with him. From PA to the Tail of the Dragon, PGM Gamon is making his rounds! The PA Widows Sons MRA wishes RWPGM Gamon the best and safest of travels. We will be updating the below with information of his travels, pictures, and his next plans.